Taylor here, Tyne's less attractive yet loyal counterpart. I'm taking over the blog today to chisel 9 months of thought into the proverbial stone of the inter-webs; These words were toiled over as I waited the arrival of our daughter, words I prayed over her as a woman chosen to grow up in these strange times and ideas I hoped to instill as we parent her and raise her. This is a letter from an elated new Father to his newborn daughter in listicle form.
16 Things Pop Needs You to Know
1. LET'S GET DOWN TO BUSINESS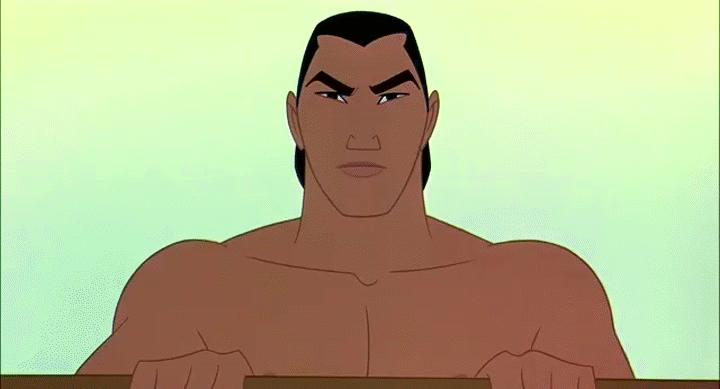 LET'S GET
DOWN TO BUSINESS
First and foremost, let's start this honestly. Your mother and I will fail you in ways we'd never planned on, in ways we have no control over, in ways with pure intention, and in ways without intention at all. I believe the beauty of parenthood is that we are merely a broken mirror attempting to reflect the image of the true and only perfect Father, who in the name of King Jesus we pray saves you soon and early so that you may taste and see the goodness of his love, grace, and salvation in as many days possible during your breadth of life. In all our failures and successes, we pray we point you to the perfection found in the person and work of Jesus.
2. YOU ARE THE MOST VALUED
You are loved more than you will ever know and you are more precious than the finest silver and gold in all the lands.
3. THE GREATEST GIFT
We have prayed and petitioned for you. There was one before you; on your mother and mine's 4th anniversary (June 8, 2017) we received a phone call from the doctor that we had miscarried your unborn brother or sister. It was the most painful news I have ever received and I wept in your mother's arms as we fought to believe that God was good. A little over a month later, we found out you were coming. We heard the term "rainbow baby" from our dear friend Carley (she's great, you'll truly love her) when we told her about you. That's exactly what you are to us; a reminder that God's promises are true, He is faithful, and that He is, was, and always will indeed be good. Every child is a gift. Every child is a miracle. You, Briar, are a gift and miracle to your mother and I.
You can do anything that a man can do. Never let anyone tell you otherwise, but simultaneously never let a man make you do anything. Learn this from your mother; she is the most beautiful, intelligent, wise, independent, and hard-working woman I've ever met, yet she still knows that she shouldn't have to lift a finger if she doesn't want to. You are so lucky to have her as someone to follow and look up to.
5. DON'T SWEAT THE SMALL STUFF
Don't Sweat the Small Stuff. Unfortunately for you, my genes run deep with anxiety and depression. Our God is a God who's throne is heaven and he uses the earth as His footstool, not one sparrow falls to the ground without His care-- I've fought my adult years trying to understand and rest in this. I hope this truth finds you as a child.
No, seriously. Texas is actually the greatest land known to man. It's a scientifically, mathematically, and geographically proven fact. By all means, travel; visit all the great cities of the world. Make friends from different places, see the beautiful sites, and breathe in all cultures, but I can assure you that there ne'er was and ne'er will be a better home to hang your hat than the native soil of the Lone Star state.
Oh, I pray that you find love for the arts- specifically poetry and music. Music and poetry shaped and formed me more than I even realize. They give depth to the deepest expression of praise, worship, love, and pain. The art of word and melody are a pure and incredible gift; they convey the heart's cries in ways inexplicable. With the melody, dance and sing wherever the music takes you; anywhere and everywhere. Your mom still embarrasses me a bit in this art (I care too much about what people think of me sometimes), but it's something I've always treasured about her; she is her unadulterated self no matter what. She's danced in public and sang in parking lots; she reminds me constantly not to take things so seriously. Without her I'd drink myself to death carrying the world's weight on my shoulders. I'm a fool who lacks faith in the gospel I spoke of earlier. Muse relieves the weight and breathes joy to life on this earth.
"...What shall we do for our sister in the day when she shall be spoken for? If she be a wall, we will build upon her a palace of silver..." Song of Solomon 8:8–9
Ugh, boys. Boys are gross, you'll buy into that for a short while, but one day you'll think they're okay and want to date them. Until then, I'm building a wall and teaching you to join me in the construction. A wall built with stones made of strength, dignity, faith, self-assuredness, humility, wisdom, kindness, and industriousness. Build a wall. A wall protecting a woman with a pure heart, dignified poise, and wise mind. And when the potential suitor arrives, the bricks stacked before them will melt the unworthy where they stand. Rest assured that if this wall cracks, though it surely will not, I'll have my shotgun at the ready.
Fellow fathers of little girls: READ THIS ARTICLE
We're going to build that wall baby girl; in addition, please note that I will always protect you. I'm not proud of it, but I do have an aggressive streak in me. Even if you only hear me call you "princess", "mija", and "sweet girl" your whole life, anyone or anything that hurts you or takes advantage of you is going to have a problem with dear old dad. I vow to protect you kind of like Andy vowed to April on their wedding day.
Love to read and learn like your mother. You might be seeing a theme here, I don't pretend that she isn't the better of the two of us. The woman can read and does so as much as she can. It's something I wish I would have taken up at a younger age. Get lost in the great stories of old, after all, you're name derives from one of the great fairy tales by the Brothers Grimm, Sleeping Beauty.
11. Do As I Say, Not As I Do
People aren't actually the worst, no matter what dear old dad says all the time. You aren't better than anyone and all people are made in the image of God so learn young to treat them as such.
Hussle hard, baby girl. Your late great grandfather, my Poppy Bob, used to tell my uncles to give people $10 worth of work for $5 worth of pay. Simple men have gotten much farther than they should in life because of God's grace and hard work. Nothing is beneath you. You aren't too good for any job. Get dirty and get shit done.
Become the best at something. Whatever you are interested in for whatever amount of time, become the expert. We will teach you a little bit regarding many things, but I look forward to the day that you can teach me absolutely everything about something.
Pro Tip: Experts get both job security and cameos in random Netflix documentaries.)
Similarly, yet more importantly, find your people. We were built for community. We were made to live life with people; people that know the good, bad, and the ugly. Humanity holds a deep desire to know and be known. I've found that there are few things worth fighting for more fervently than to live in deep, dirty, and true community with those who both know you and are simultaneously known by you. Find your tribe and devote yourself to living life alongside them. Search for it. Find it. Fight for it.
15. YOU DON'T ALWAYS DESERVE A TROPHY
The world is full of soft-handed, weak-hearted, yellow-bellied men -- I am not one of those men so let's speak frankly for a moment. There's so much about you that is and will always be special, but that doesn't mean that you always deserve a trophy. Your BB (my mom) always told me that there was something special about me simply because I was the one that made her a mother for the first time. The sentiment carries much more weight as I have anticipated your arrival. You have given me something that not a single sole on earth could ever give me; you've made me a father. I have watched my dearest friends fight for years to get pregnant, miscarry multiple times, foster, adopt, and have healthy children. Becoming a father is a weight I carry not lightly. An honor not lost on my unworthy countenance. I've told your mother of my desire to be a father for years. More specifically, I've told her that I wanted a little girl for years. You are the little girl I've always wanted, dreamed of, and prayed for. Briar, I am your father. (I'll be the one to teach you about Star Wars -- one of the few subjects your mother falls extremely short on). I am fiercely loyal, and unwavering in my devotion; especially concerning you and your mother, my dear. Mom and I are your biggest fans. You have the unique quality of changing our very identity by adding mother and father to our titles on this earth. We will fight for you. We will support you. We will raise you and teach you. We will care for you and provide for you. We will love you and cherish you. You won't always deserve the trophy, you won't always be first place, but you are our daughter and that's pretty damn special.
Though not his dying words, Luther spoke similarly that "We are mere beggars telling other beggars where to find bread." He spoke these words regarding the gospel of Jesus. Salvation is not mine to give though my knees will become bloody and calloused petitioning on your behalf. With that said, all I have, everything, though not as much as you deserve, is yours. Among the "all", as my father gave me and his father gave him, I give you my name. A name I have fallen short of at times and a name that I have fought to build up alongside the men that came before me; a name that can not be stolen or stripped from you. A rich heritage of faith, integrity, hard work, and family. Though you may one day find a man to marry and you may take another name -- a Brack you are and a Brack you shall always be.